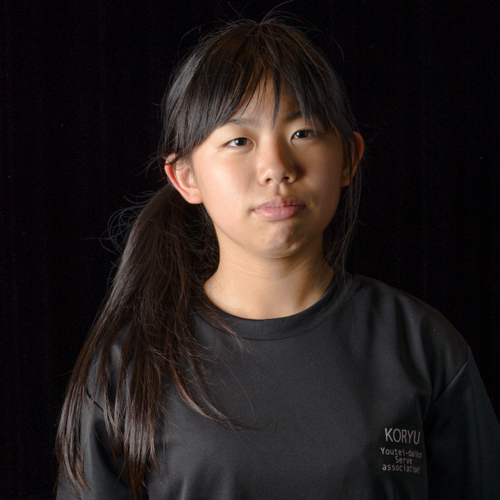 Mizuki Tsukagawa
Regular Member
○ Self introduction.
My name is Mizuki Tsukagawa and I'm the youngest member that has received a happi coat! My favourite foods are all kinds of sweets. I don't like sashimi and natto. (Generally speaking I like food) I love playing outside and like festivals even more!
Haha, it seems I'm talking about non taiko related stuff only... Because I'm still a student, the number of events I can participate in is low. Please say hello if you see me at an event. It will do me great pleasure!
○ Why taiko?
※ Since I was a member of the Boy Scouts before, I will explain my reasonings in 2 parts.
Somehow I joined the Boy Scouts. At that time my older sister was already a member of the Taiko Boy Scouts and for this reason alone I as a 3rd year elementary school student also wanted to join. I didn't practice seriously yet, but gradually started playing.
The event that changed this was the passing away of our master, Roku-san.
We played a last performance in honor of Roku-san and to be honest, we fell short. The count was off, sound wasn't clear and the ending was also a mixed bag. I was quite shocked. Is this what our drumming is like? From that time on I started practicing seriously. And then I met Koryu. My sister joined Koryu and I became intrigued by the fun she was having. We invited Koryu members to teach at our primary school and I had thought that Koryu was a much more laid-back, carefree environment. But tagging along with my sister going to practice I was really surprised. It is hard to explain in words, but that's when I thought "Let's join Koryu!".